How does a small business in the 21st century stay organized? What tools are available to get customer relationships on track? Is there an effective way to streamline customer data for an in-depth analysis? Zoho CRM aims to provide those answers and more.
Today's marketing landscape has become increasingly complex with a multitude of channels for customers to use and potential leads to capture. Without an effective means of tracking customer relationships, it can be easy to miss opportunities to capitalize or lose track of crucial customer data. A great customer relationship management (CRM) platform can help to close that gap, and Zoho CRM is designed to do just that. Well-recognized publications have noted the power of Zoho as a CRM tool, citing its ability to improve customer relationships and engagement. Customers can quickly find what they need to from the platform, and therefore, a higher degree of customer retention is possible.
In this article, you'll learn about Zoho CRM and what sets it apart from its competitors. We'll look at how it helps businesses to remain organized, build and maintain relationships with customers, and take a look at how this CRM platform can provide powerful insights into customer data. We'll also go into detail about the features that Zoho provides as well as discuss customer success stories of businesses that have seen a major transformation in their customer service by using Zoho.
---
Web Technologies & Web Developers
---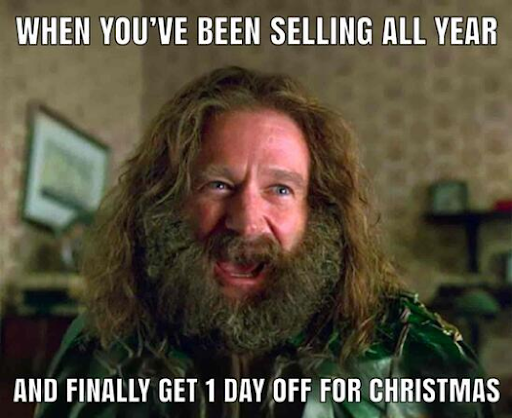 Definitions
Zoho CRM is a powerful web-based customer relationship management system created to help businesses track customer contacts, improve sales opportunities, automate marketing tasks, and streamline customer service. It allows businesses to manage their customer relationships, sales, and marketing efforts in one comprehensive system.
Customer Relationship Management (CRM) is a system that enables businesses to store customer data and use it to communicate more effectively with customers and potential customers. It also allows businesses to track customer interactions with their organization, such as purchase history and customer preferences.
Automation is the process of automating tasks to improve efficiency and save time. With Zoho CRM, tasks such as lead nurturing, lead scoring, sales forecasting, and customer segmentation can be automated.
Marketing is the practice of creating and promoting messaging to reach a target audience. With Zoho CRM, businesses can track the effectiveness of their campaigns and optimize them to ensure maximum performance.
Sales is the process of converting potential leads into customers. With Zoho CRM, businesses can manage their sales process from lead generation to customer acquisition.
Analytics is the practice of using data to gain insights and optimize for desired outcomes. Zoho CRM allows businesses to track and analyze their customer data to gain insights about their customers and target their efforts.
Customer Support is the process of providing assistance to customers to address their needs. With Zoho CRM, businesses can streamline their customer support process and ensure they are providing the excellent service their customers expect.
Overall, Zoho CRM is a powerful Customer Relationship Management system that allows businesses to track, automate, and improve their customer relationships, sales, and marketing efforts.
Uncovering the Benefits of Zoho CRM
Uncovering the Benefits of Zoho CRM
"Information technology and business are becoming inextricably interwoven. I don't think anybody can talk meaningfully about one without the talking about the other." – Bill Gates
Company Overview
Zoho CRM is a comprehensive customer relationship management (CRM) platform developed by Zoho Corporation, that companies of all sizes can use to connect with their customers. Zoho CRM gives you powerful tools to manage, monitor, and analyze all of your company's customer interactions. It helps you to efficiently connect with your customers, view important customer details, deliver products and services and measure and analyze overall customer engagement.
Key Features
Zoho CRM offers several key features that businesses can use to maximize customer relationships. Those features include:
Contact Management: You can manage customer contact information in one secure, centralized, and easy-to-navigate database.
Sales Automation: It helps teams manage sales workflows and activities from one place.
It also helps you to track leads, track account progress, set reminders, share notes and more.
Marketing Automation: Automate personalized customer interactions through emails, notifications, and surveys.
Analytics & Reports: Generate detailed reports and track performance over time.
Integrations: Integrate Zoho CRM with third-party systems such as Office 365, Google Apps, and more.
Possible Development Opportunities
The Zoho CRM platform is an ideal solution for companies looking to increase customer engagement. With its comprehensive features, companies can effectively capture leads, close deals, and maximize customer relationships. As the platform grows, there are several opportunities for development, such as:
Offering multi-language support to better support global customer relationships.
Improving collaboration and team management capabilities to enable better customer engagement.
Integrating additional payment merchants to make payment processing simpler.
Improving customer relationship insights by enabling predictive analytics.
Exploring the Advantages and Disadvantages
Exploring the Advantages and Disadvantages of Zoho CRM
What Benefits Does Zoho CRM Offer?
Do you want to manage customer relationships efficiently and effectively? Then Zoho CRM might just be the right solution for you. It offers a host of powerful features that allow you to manage leads, contacts, accounts, and sales opportunities effectively. But how exactly can Zoho CRM help you improve your business?
How Can Zoho CRM Improve Your Business?
Zoho CRM provides a range of features and integrations that can help streamline your sales process and improve your customer relationships. It allows you to manage contacts, accounts, and leads in one place, providing an all-in-one solution for sales and customer service teams. Additionally, it can be easily integrated with other services and applications, such as email, social media, and marketing tools, allowing you to manage multiple channels from one platform.
What Are the Advantages of Using Zoho CRM?
The biggest advantage of Zoho CRM is its user-friendly interface, which makes it simple for users to quickly add new information and contacts. Additionally, Zoho CRM allows for contact and lead management, which can help sales teams identify the most promising leads and increase conversion rates. Additionally, its analytics tools can provide valuable insights into customer behavior, allowing companies to make more informed decisions. Finally, its integration with other applications and services, such as digital payments and email marketing tools, allow for a seamless experience for customers.
What Disadvantages Does Zoho CRM Have?
Despite its many advantages, Zoho CRM is not without its drawbacks. One potential issue is the limited customization options, which limit users to the default set of features. Additionally, the lack of automation tools can make it difficult for users to streamline their workflow. Finally, the system has no built-in analytics tools, which could be a major limitation if you need to collect data from customers and track their behavior.
Is Zoho CRM the Right Tool for Your Business?
Only you can decide if Zoho CRM is the right tool for your business. There are plenty of advantages that the system offers, including a user-friendly interface, lead management, and integration with other services. However, the system also comes with some drawbacks, such as limited customization options and lack of built-in analytics. Weighing the pros and cons, you will be able to decide if Zoho CRM is the right choice for you.
Identifying the Latest Trends in Zoho CRM
Identifying the Latest Trends in Zoho CRM
What is the Importance of Latest Trends in Zoho CRM?
Recent years have seen the emergence of many different customer relationship management (CRM) systems, and Zoho CRM has quickly become one of the top CRM solutions available on the market. However, for businesses to stay competitive, they must identify the latest trends in the Zoho CRM and adjust their strategies to incorporate these advancements. To understand the importance of the latest trends in Zoho CRM, it is important to consider the value that such trends bring to a company's operations.
How Can Companies Take Advantage of the Latest Trends in Zoho CRM?
The latest trends in Zoho CRM can bring a number of advantages to companies, including improved customer experience, better organizational collaboration, and streamlined data analysis. Companies can take advantage of these trends by utilizing Zoho's features and capabilities to meet their customer's needs. Moreover, businesses can use the latest trends in Zoho CRM to drive better customer engagement, increase sales, and reduce customer churn.
The Pros of Leveraging the Latest Trends in Zoho CRM
One of the biggest advantages of leveraging the latest trends in Zoho CRM is the improved customer experience that it can provide. The latest trends in Zoho CRM help businesses to better understand their customers' needs, and adjust their operations to meet these needs. Additionally, leveraging the latest trends in Zoho CRM can help businesses to improve their marketing and sales strategies, as well as increase customer loyalty.
The Cons of Leveraging the Latest Trends in Zoho CRM
While the latest trends in Zoho CRM can provide numerous benefits to businesses, there are also drawbacks to consider. For instance, leveraging the latest trends in Zoho CRM may require businesses to invest additional time and resources, which could lead to higher costs. Additionally, businesses may need to adjust their strategies frequently in order to stay on top of the latest trends in Zoho CRM.
Conclusion
Zoho CRM is an incredibly powerful and versatile tool that can revolutionize the way businesses of all sizes interact with their customers. It allows organizations to manage their sales, track customer interactions, and generate reports on customer data. But what else can Zoho CRM be used for?
The possibilities are virtually endless. With its customizable features and integration with other Zoho services, users can create an end-to-end solution that meets their specific business needs. From increasing customer satisfaction to improving productivity in the workplace, Zoho CRM can help businesses of all sizes reach their goals.
For businesses looking to explore all of the features and capabilities that Zoho CRM offers, there are plenty of resources available. A blog can be a great source of information, offering tutorials, tips, and tricks on how best to use the system. Following such a blog can provide users with the insights they need to get the most out of Zoho CRM, such as understanding the best practices for customer relationship management, predicting sales trends, and staying up to date on all new releases.
Having the right tools to effectively run a business is an essential part of success. As businesses start to look for new ways to improve customer relationships, Zoho CRM is the perfect solution. With its comprehensive features and flexibility, organizations of all shapes and sizes can utilize Zoho CRM to manage their sales, track their customers, and increase their overall efficiency. So, if you're wondering how Zoho CRM can help your business, why not take the time to explore its features and see how it can make your customers' lives easier and your business more productive.
F.A.Q.
Q1. What is Zoho CRM?
A1. Zoho CRM is a customer relationship management software that helps businesses manage sales, marketing, and service activities. It provides a range of features such as lead management, pipeline management, notification and reporting tools, data insight tools, and more.
Q2. What are the benefits of using Zoho CRM?
A2. Zoho CRM helps businesses streamline their sales process, track progress, and form meaningful relationships with their customers. It can also increase customer engagement by providing personalized experiences. Additionally, Zoho CRM improves team collaboration and customer insights.
Q3. What features does Zoho CRM offer?
A3. Zoho CRM offers features such as lead management, pipeline management, notification and reporting tools, data insight tools, integration with third-party apps, and more. These features help businesses get better customer insights, collaborate with team members efficiently, and streamline their overall sales and marketing processes.
Q4. Who can use Zoho CRM?
A4. Zoho CRM is ideal for businesses of all sizes, from small businesses to large enterprises. It can help them manage customer relationships, track customer interactions, and grow their customer base.
Q5. What platforms is Zoho CRM available on?
A5. Zoho CRM is available on multiple platforms such as Windows, Mac, Android, and iOS. It can be used on desktops, laptops, tablets, and smartphones for anytime access to customer information.