How familiar are you with HubSpot CMS Hub? Have you ever wondered what its main functions are? Are you aware of how it could potentially streamline your business strategies? HubSpot CMS Hub is an online platform that enables business professionals to manage their website content, track customer interactions, and enhance their digital marketing efforts.
The online marketing landscape is a fiercely competitive one where efficient content management and effective customer interaction tracking are of crucial importance. A study conducted by Sweor highlights that it takes only 0.05 seconds for a user to form an opinion about a website, hence cementing the need for slick content management. HubSpot's State of Marketing Report also articulates that generating traffic and leads and managing website design are among the top challenges for marketers. For businesses struggling with juggling numerous tasks, HubSpot CMS Hub comes as an effective solution, seamlessly integrating content management, lead generation, and website design.
---
Web Technologies & Web Developers
---
In this article, you will learn about the diverse functionalities of HubSpot CMS Hub and how you can use it to upscale your marketing strategy. We will commence by discussing its core role of centralized content management. We will delve deeper into how it serves to optimize, personalize, and organize your business's web content to generate efficient results. The article will also explore the way HubSpot CMS Hub facilitates effective customer interaction and aids in generating traffic and leads.
Lastly, through practical examples and case studies, we will analyze how you can integrate HubSpot CMS Hub into your existing business model and workflow. This will be an opportunity for you to understand how the platform can be tailored to cater to your specific needs and streamline your efforts towards a more efficient digital marketing journey.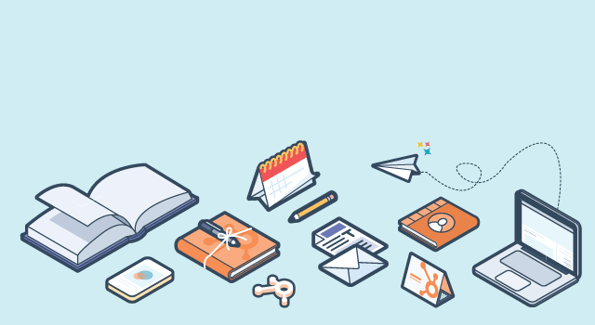 Definitions and Uses of HubSpot CMS Hub
HubSpot CMS Hub is a holistic system used for the purpose of managing a website and its interconnected digital marketing efforts. To put it simply, HubSpot CMS is a tool that helps businesses create, manage and optimize their websites. This product is unique in the sense that it's a combined content management system (CMS) and a customer relations management system (CRM). This means it not only allows you to design and upgrade your website but also helps you manage and analyze interactions with customers on your site, thereby turning website visitors into leads. It's designed to assist both technical and non-technical users, meaning you don't need to be an expert in web development to use it.
Unleashing the Potential: Amplifying Business Operations with HubSpot CMS Hub.
Driving Efficiency through HubSpot CMS Hub
HubSpot Content Management System (CMS) Hub is a well-regarded marketing tool that aids businesses in devising and executing digital marketing strategies. It functions as a dynamic interface, seeking the uncomplicated development, deployment, and management of its users' online sites. The main goal of the CMS Hub is to deliver a personalized, integrated, and user-friendly website management system that resolves the common complexities of website operations.
The beauty of HubSpot CMS Hub is that it does not require extensive coding perfecting the balance of power and ease of use. Even individuals with no technical background find it user-friendly. It provides users a front-end CRM, allowing marketers and developers to personalize the site's viewing experience, adapt to viewer's device, and even to tweak contents based on a visitor's geographic location.
Unleashing Potential with HubSpot CMS Hub
As increasingly more businesses transition to digital platforms, the competition is even more demanding. In this context, HubSpot CMS Hub emerges as a predominate tool to amplify operations in today's digital landscape. With its diverse range of features and integrations, businesses can fully capitalize on digital marketing avenues to expand their reach and potential.
Utilizing HubSpot CMS Hub, businesses can centrally manage their all operations from the website design to implementation of marketing strategies. It delivers personalized content for visitors, making it easier to convert them to leads or customers. Furthermore, the HubSpot CMS Hub also aids in managing SEO, improving website rankings and driving more organic traffic.
Personalized content: By capitalizing on the rich data from the integrated CRM, businesses can deliver a personalized website experience highlighting visitor-specific offers and messages.
SEO Recommendations: With HubSpot CMS Hub's built-in SEO tools, businesses can fine-tune their content strategy ensuring optimal visibility on search engines.
Integration: As part of the HubSpot ecosystem, the CMS Hub easily integrates with other HubSpot applications, providing an inclusive solution for managing your businesses digital presence.
Amidst the shift towards digitalization, empowering businesses with dynamic tools like HubSpot CMS Hub helps businesses to amplify their operations. It reduces the complexity of website design and maintenance while enabling an effective marketing strategy. Therefore, it unfolds the potential to transform digital pain points into business strengths thereby paving the way for a seamless digital journey.
Reimagining Website Management: Utilizing the Versatility of HubSpot CMS Hub for Streamlined Control.
Is Your CMS Meeting Your Needs?
When considering the efficient management of your website, how full-featured is your current content management system (CMS)? It's important to discern that the CMS you incorporate is pivotal to not only launching and running a website, but also to managing content across different platforms and optimizing the overall digital experience. A system that's particularly adept at tackling this challenge is the HubSpot CMS Hub. Recognized for its versatility, HubSpot CMS Hub allows you to design and manage a website with little dependence on developers. It enables streamlined control with its robust, user friendly functionalities like themes, modules, and serverless functions.
Identifying the Challenge
Given today's fast-paced, digital-centric world, your website acts as the hub for your business' online presence. However, many businesses struggle with their CMS due to its lack of flexibility and the need for constant developer involvement. Traditional CMS are often challenging to navigate, requiring businesses to compromise on either the design or the functionality of their website. They also pose a serious concern when it comes to scaling businesses, as they lack the flexibility or efficiency required to grow online traffic and convert leads. Recognizing these obstacles, HubSpot CMS Hub emerges as a solution, offering a seamless, user-centric experience, that's not just confined to building exceptional websites, but also contributes to the holistic growth of the business.
Embracing the Future of Website Management with HubSpot CMS Hub
Let's take the example of a growing business that was previously battling a rigid CMS, reduced to limiting their creativity due to the constraints of their system. Upon switching to HubSpot CMS Hub, they could leverage the drag-and-drop editor and flexible themed templates, thereby saving on developer time and being able to make website updates in real time. Additionally, HubSpot CMS Hub offers the advantage of integrated SEO recommendations, which significantly bolstered their website's visibility, generating important organic traffic.
In another illustrative case, an established online retailer wanted to personalize their website experience for different user groups. Their traditional CMS failed to offer them the necessary customization options. As this retailer ventured to utilize HubSpot CMS Hub, they could offer each visitor a unique and personalized experience using Smart Content features. Users were targeted based on their location, device, language, or even browsing stage. This customization led to increased user engagement and higher conversion rates.
These examples signify how HubSpot CMS Hub's dynamic features not only contribute to effective website management, but also aid in enhancing user experience, facilitating firm growth, and business scalability.
Fostering Digital Transformation: Unpacking the Intricacies of Process Optimization with HubSpot CMS Hub.
Transformative Power of the Digital Landscape
Does the concept of complete business transformation through digital means seem daunting? The digital age has one key epitomizing feature – constant change. The flux may seem overwhelming, but it needn't be. By utilizing the right software, you can streamline your operations and embrace transformation with relative ease. Here's where HubSpot CMS Hub comes into the picture. Known for its world-class services, HubSpot CMS Hub is a content management system that redefines process optimization. This product aids in crafting a seamless online presence while keeping user-friendliness at the forefront. By enhancing your team's ability to manage and control the digital presentation, HubSpot CMS Hub empowers organizations to carve their niche in the digital landscape.
Addressing the Elephant in the Room
Shifting your business to the digital realm is not free from challenges. The main hurdle is breaking away from traditional working practices and embracing the nuances of digital process optimization. This transformation demands a significant overhaul in the organizational structure, mindset, and operational flow, which often leaves businesses feeling stranded in uncharted territory. Employees need to think and act digital, which is not an easy switch to flip without the proper help. Furthermore, mapping out the steps of this transformation can seem like an impossible feat without the right tools. This is where HubSpot CMS Hub comes to rescue. It simplifies the intricate journey from traditional to digital by providing a roadmap that cuts through the complexity. HubSpot CMS Hub enables businesses to design and manage websites that attract and engage users, enabling a smoother transition to digital business.
Paving the Way for Seamless Digital Transition
Successful companies have used HubSpot CMS Hub to their advantage, streamlining their transition to the digital arena with impressive outcomes. For instance, a roofing company improved its lead generation by 150% within six months of utilizing HubSpot CMS Hub. By creating a website focused on user experience and developing a solid inbound marketing strategy, they scaled up their digital presence significantly. Additionally, a healthcare organization was able to increase patient engagement by revamping their website and enhancing its user-friendliness with HubSpot CMS Hub. The organization experienced an increase in appointment bookings and reduced the average wait time on their site, reflecting increased user satisfaction. Hence, these real-life scenarios highlight the power of using HubSpot CMS Hub as a robust tool that simplifies the process of digital transformation, thereby helping businesses flourish in the digital era.
Conclusion
Could your business benefit from a more streamlined, multi-functional approach to website design, marketing, and sales? This is the question we would like all of our readers to ruminate on. HubSpot CMS Hub is an innovative tool designed to unify all aspects of the digital customer journey, from the first point of engagement right through to closing a sale. This platform eliminates the complexity of bog-standard website systems by incorporating all tools – SEO, content creation, landing pages, and more – into one accessible, user-friendly platform. It also offers a seamless integration with the HubSpot CRM system, enabling a much more coherent alignment between marketing, sales, and service teams. The palpable benefit is, your team benefits from greater efficiency and customers receive a high-quality, consistent experience.
We hope you have enjoyed this post on HubSpot CMS Hub and found the information useful and easy to understand. Your continued support and engagement with our blog keep us motivated to share the latest developments, strategies, and tips in the online marketing space. We believe that insights like these can provide a significant boost to your business. By following our blog, you become part of a community that stays at the fore-edge of industry trends, ready to harness new technologies and approaches for their growth. You truly are our inspiration and we're hard at work preparing even more informative and practical content just for you.
Remember, new and exciting things are always around the corner. It's a fast-paced digital world out there, and staying up-to-date with the latest tools and tactics could be the difference between success and getting left behind. We believe HubSpot CMS Hub could be one of those game-changers. In the meantime, stay tuned to our blog. We will continue to bring you valuable content that not only enlightens but helps your business reach impressive new heights. Anticipate new releases and updates that delve deeper into the world of digital marketing, customer service optimization, maximising the role of CMS platforms, and much more. You won't want to miss what's next.
F.A.Q.
1. What is the functionality of the HubSpot CMS Hub?
HubSpot CMS Hub is a tool used for website management. It allows businesses to easily create and manage their website with a primary focus on personalization, optimization, and customer experience.
2. How does the HubSpot CMS Hub enhance user experience?

HubSpot CMS Hub creates unique website experiences for individual visitors through its sophisticated personalization capabilities. It also ensures that the website performs optimally, enhancing the user interface and therefore the customer experience.
3. Can HubSpot CMS Hub support e-commerce businesses?

Yes, HubSpot CMS Hub can support e-commerce businesses by integrating with other e-commerce platforms. This integrative ability ensures smooth management of online stores, including product information, sales analytics, and customer relationship management.
4. Is HubSpot CMS Hub beneficial for SEO performance?

Absolutely, HubSpot CMS Hub has built-in SEO tools that make it easier for your content to be found by search engines. It also provides SEO recommendations while you're generating content to ensure it is optimized for search engines.
5. What kind of businesses can use HubSpot CMS Hub?

HubSpot CMS Hub is beneficial for both B2B and B2C businesses across varying industries. Whether it's a small startup or a large conglomerate, HubSpot CMS can enhance digital marketing efforts significantly.