Have you ever considered using a website builder to create your own website? Do you know what kind of benefits it can offer and how you can use it? What exactly is GoDaddy website builder?
Creating websites can be a daunting prospect for many people, especially those without coding knowledge or experience in website design. Unfortunately, there can be a number of barriers that prevent individuals from creating their own website. According to Forbes, websites often require coding knowledge, technical skills, and sometimes a large budget to purchase the domain and hosting services. Furthermore, the results of DIY website design can often be inefficient or lack the user-friendly and professional design that would help to create a successful online presence.
In an effort to make website creation more accessible, GoDaddy website builder has become a popular and cost effective solution for small businesses, bloggers and hobbyists who want to create their own website. GoDaddy offers an easy-to-use, feature-rich platform with templates, themes, and help from AI Chatbot named Lara. The intuitive drag-and-drop builder enables users to customize applications and quickly build a website that is both aesthetically pleasing and organized. By providing an easier and more convenient route to creating an online presence, GoDaddy website builder seeks to provide an alternative to more expensive and time-consuming routes and has become an increasingly popular choice for web creation.
---
Web Technologies & Web Developers
---
In this article, you will learn what GoDaddy website builder is and how it can be used to create an impressive website. We will explore the advantages and features offered and consider what types of customers are best suited to GoDaddy website builder. In addition, this article will demonstrate how to get started and how to use the step-by-step guide to creating a website using GoDaddy's website builder. Finally, we will look at the help and support available, as well an advice and top tips that might help you to optimize your website and make your online presence truly shine.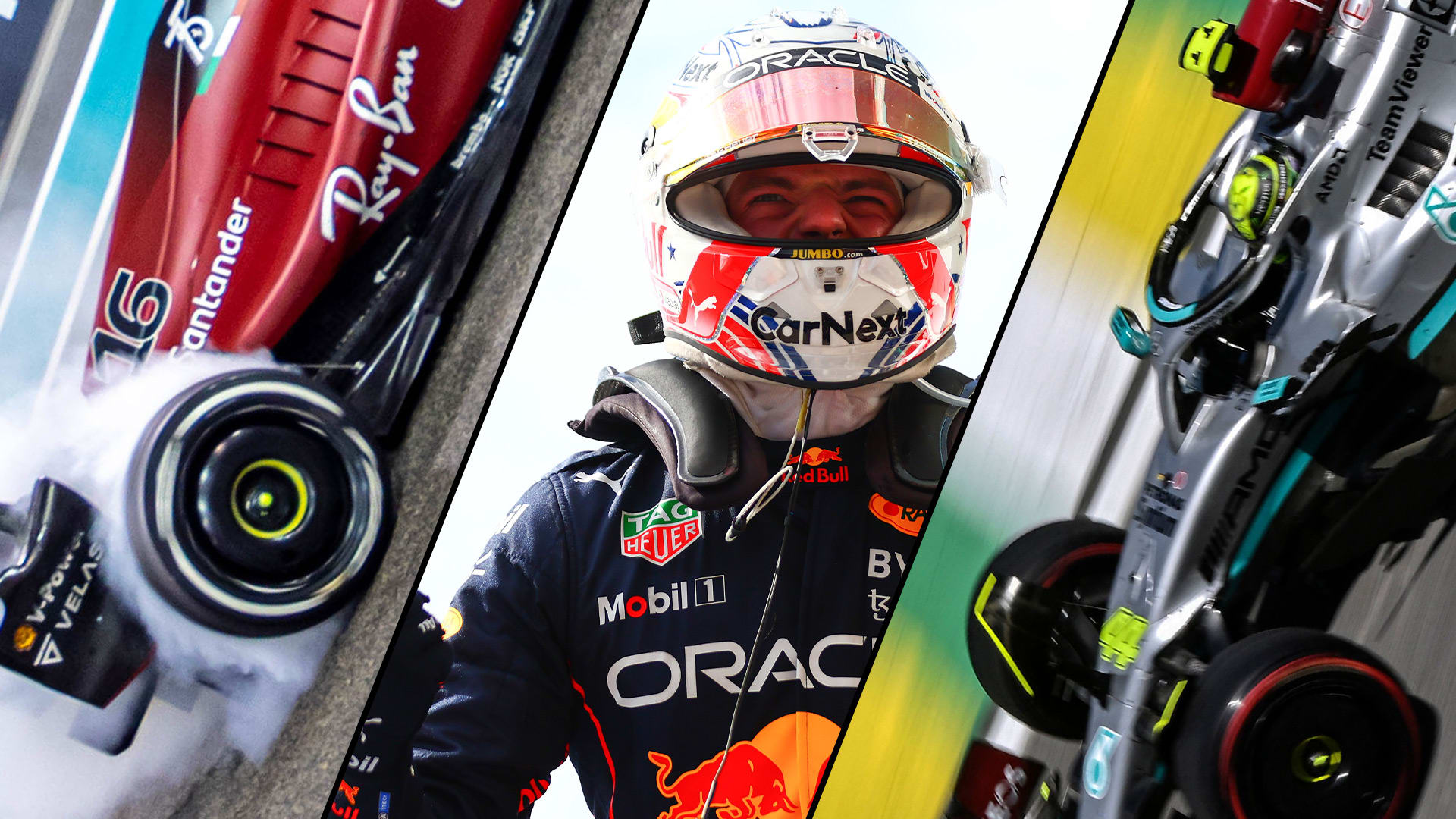 Definitions of GoDaddy Website Builder
GoDaddy Website Builder is a simple and easy-to-use platform, which enables businesses to build their own professional websites without any programming knowledge. Through this tool, users can create attractive webpages with a variety of customization options. The tool also helps businesses to manage their content, design professionally, and increase their online presence.
Website Builder is a comprehensive set of tools offered by GoDaddy that allows users to create beautiful websites with no coding or technical knowledge. It offers a range of features including customizable templates, drag-and-drop page editing, and integrations with popular applications. It also offers a range of add-ons such as payment gateways and SEO analysis tools.
Templates are pre-built websites that are available on GoDaddy Website Builder, which users can customize to suit their own needs. These templates are designed to be user-friendly and are mobile-friendly. It includes a variety of themes that can be customized with various colors and fonts.
Drag-and-drop is a feature that makes page editing on GoDaddy Website Builder simple and straightforward. It allows users to easily drag and drop elements such as text, images, videos, and more. This feature allows users to quickly design and create appealing pages with minimal effort.
Integrations are pre-made modules offered on GoDaddy Website Builder, which users can integrate into their websites. These modules allow users to easily add third-party applications and services to their websites such as analytics, forms, social media integration, and more.
GoDaddy Website Builder is the ultimate website creating tool, providing businesses of all sizes with features and functions to help them create professional and aesthetically appealing websites. It offers a range of customization options, intuitive drag-and-drop editing, plus integrations, making it the perfect choice for anyone who wants to create a website quickly and efficiently.
Unleashing the Power of GoDaddy Website Builder: Key Features
Unleashing the Power of GoDaddy Website Builder: Key Features
"Success isn't a result of spontaneous combustion. You must set yourself on fire." – Arnold H. Glasow, American Writer
Company Overview
GoDaddy Website Builder is a DIY tool designed to help individuals and small businesses create a website without any coding in just minutes. It is a drag and drop website builder that is connected to a extensive range of website design templates ready for customization. GoDaddy Website Builder is hosted on the GoDaddy platform ensuring reliability, stability, scalability of the website.
Key Features
GoDaddy Website Builder provides a powerful set of features:
Choose from a selection of 100's of professional website design templates
Contact forms and surveys to increase customer engagement
Integration with Google Maps to show your location
Integrated payment processing for ecommerce sites
Responsive design for matching any device
Social media integration with Facebook, Twitter, and more
Add a blog or news section to your website
Analytics and tracking
Video and audio players
Development Opportunities
As GoDaddy Website Builder evolves, their focus remains on ensuring ease of use and faster website creation. The software's modular architecture allows for easy scalability into other markets such as mobile apps, web hosting, SEO services, and more. With more than 4 million customers worldwide, GoDaddy is continuing to add new functionality and options to make their website creation service one of the most comprehensive solutions available.
Discover the Benefits and Challenges of GoDaddy Website Builder
GoDaddy provides an affordable, efficient and easy to use platform for website building using its website builder tool. Its main benefit is that it minimizes the need for website development knowledge encouraging even those with no coding experience to build websites. It offers customization for simplified website ownerships as well as website hosting and optimization packages. By utilizing a drag-and-drop design feature, users are provided with a flexible platform with which to coordinate and manage content, as well as customize their site design for personalization and branding. In addition, it provides integrated features, such as blogging, social media integration and commerce, allowing even small businesses to quickly set up their own website.
What are the Benefits of GoDaddy Website Builder?
GoDaddy website builder has many useful features that make creating and maintaining web pages simple and doable for almost anybody. Some of the benefits that make GoDaddy website builder desirable include it's ease of use and affordability, the flexibility for customization, various hosting plans, search engine optimization options and integration with social media and analytics programs.
GoDaddy website builder is very user friendly, allowing virtually anyone to create their own website, regardless of their coding knowledge or design experience. It also has wide variety of templates and customizable designs that allow for easy personalization. Plus, GoDaddy offers hosting plans to fit any budget, reliable performance and customer service options.
What are the Challenges with GoDaddy Website Builder?
Despite it's ease of use and numerous benefits, using the GoDaddy Website Builder has its challenges. For starters, there is limited technical support; since this is a DIY platform, there is less support than offered by managed web hosting. Additionally, the customizations with the GoDaddy website builder are limited, and the templates tend to look outdated, making complex website design difficult. Users must also be careful not to add too many plugins and extensions, as they can slow down the site, or even crash it altogether. As the platform is constantly being upgraded, users may experience occasional bugs or glitches.
What are the Limitations of GoDaddy Website Builder?
Although GoDaddy provides a great platform to quickly and efficiently establish basic websites, the website builder does have its limitations. Firstly, GoDaddy does not facilitate server-side scripting, thereby making it difficult to install certain applications. Additionally, web applications or dynamic site components may need to be installed manually. Finally, the user does not have full control of their website's underlying code, and some website modifications are difficult to carry out without coding knowledge.
An In-Depth Look at GoDaddy Website Builder's Competitors
Exploring Alternatives
How can GoDaddy Website Builder's competitors compare to the industry-leading platform? Is there really a viable alternative to GoDaddy? These are the questions that must be answered in order to determine whether or not it is wise to look elsewhere for website design, maintenance and optimization solutions.
Pros of Alternatives
When exploring alternatives to GoDaddy Website Builder, there are a few important pros to consider. Many of these competitors offer more customization options than GoDaddy, allowing users to create truly unique websites. They also often offer better pricing models, with plans that are significantly cheaper than GoDaddy's. Finally, some of them have better support systems, meaning it is easier to get technical help when needed.
Cons of Alternatives
Like their pros, competitors of GoDaddy Website Builder also have some cons. Many of them lack some of the tools that GoDaddy has, such as integrated marketing solutions and customer analytics. Some of them may also have outdated or buggy software, making website design more complicated than necessary. Finally, some of these competitors may not be as reliable as GoDaddy when it comes to uptime, meaning websites hosted on them may be more prone to outages.
Conclusion
When it comes to creating a website for personal or business use, GoDaddy website builder offers an easy solution. But what is it about this website builder that makes it such a popular choice? What can it do for users who want to create an engaging website that will attract potential customers? These are questions that must be asked and answered before one makes the decision to use this web builder program.
GoDaddy website builder is a comprehensive web-hosting and development program that is simple and convenient for users to utilize. It offers a range of features that include site building, domain name registration, and easy to customize templates. Also, users can use GoDaddy website builder to easily manage their content, create and publish blogs, and add external apps for further customization. This not only makes website creation easier, but also adds further value for the user.
It is clear that GoDaddy website builder is an advantageous tool for website creation and hosting. For those interested in utilizing this software, it may be worthwhile to look out for new updates and features that become available. Moreover, they can benefit from reading related blogs and articles for more detailed information about different features included in this program. All in all, GoDaddy website builder is an ideal way to establish an online presence quickly and with minimal stress. So what are you waiting for? Get started today and embark on your internet journey!
F.A.Q.
What is GoDaddy Website Builder?
GoDaddy Website Builder is an easy-to-use, drag-and-drop web building platform. It provides users with templates, custom themes, and a comprehensive set of tools so they can create and manage their own websites. It is hosted directly on the GoDaddy servers, making the process of setting up a website easy and hassle-free. It also includes features like mobile optimization, SEO optimization, and customizable design options.
What are the Benefits of Using GoDaddy Website Builder?
GoDaddy Website Builder offers a range of benefits for its users. Its simple drag-and-drop interface makes creating a website a breeze. It also includes features to optimize a website for mobile devices and for search engine optimization. These features help ensure that a website can be discovered by potential customers. Additionally, it offers a wide range of templates and custom themes so users can customize the look and feel of their website.
How Much Does GoDaddy Website Builder Cost?
The cost of GoDaddy Website Builder varies depending on the plan that is chosen. There is a free version of the platform, as well as paid options that start at $5.99 per month. The higher-tier plans offer access to additional features, such as ecommerce, custom domains, and more.
How Easy is it to Use GoDaddy Website Builder?
GoDaddy Website Builder is designed to be easy to use and intuitive, regardless of your web development experience. Simply choose a template, customize it, and then drag-and-drop elements to create your website. The user-friendly interface makes it easy to modify and manage your website, with no coding required.
Does GoDaddy Website Builder Support Mobile Optimization?
Yes, GoDaddy Website Builder does support mobile optimization. The platform's themes and templates are designed to use responsive web design, so they automatically adapt to any device they're viewed on. Additionally, the platform includes an editor to check for mobile compatibility and make sure that a website looks great on any screen size.